Skip to main content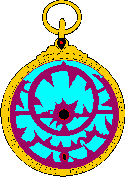 Originally incorporated as Astro-Graphics Services, Inc., Astrolabe, Inc. was founded in 1979 by noted astrologer Robert Hand and a group of fellow astrologers - Arthur Blackwell, Steve Blake, Gary Christen and Patricia White. Starting with programs for the Radio Shack TRS-80 and the Apple II, over the last 35 years it has produced astrological and other programs for CP/M-compatible, Commodore, Macintosh and IBM-compatible personal computers. In addition to a large line of other software, it is now publishing the first major Windows astrological programs in the English-speaking world.
Currently Astrolabe, Inc. employs eight people at its headquarters in Brewster, Massachusetts, on Cape Cod. It has a semi-autonomous division in Great Britain and direct-mail customers in countries from Argentina to Zimbabwe.
Check out the Astrolabe photo gallery page
Some highlights of Astrolabe's software history
In 1980, with the release of Astro-Scope, Astro-Graphics became the first company to produce horoscope-reading programs for microcomputers. Various astrological calculation programs followed, together with a full line of natal, forecast, relationship and numerology delineation programs.
In 1984, Robert Hand issued his first version of Nova, a refinement of astrological calculation programs he had been writing since 1977. This became the centerpiece for the Nova System, a series of interlocking calculation programs including Chartwheels, Timegraphs, Printwheels, Professional Natal Report and others.
In 1984 the company also took over distribution of Mark Pottenger's CCRS Horoscope Program, a uniquely powerful calculation program specially suited for astrological experiment and research.
In 1989 it released the AstroAnalyst by Bill Meridian and Robert Hand. This remains the premier program for determining the effect of astronomical cycles on stock, bond and commodities prices.
In 1992 it released Printwheels DTP, the first astrological program designed specifically for desktop publishing. It has followed this with astrological fonts and other programs that can send images to graphics files for use in drawing, painting, word-processing and page makeup programs. The latest program with DTP features is Nova Chartwheels.
In 1993 Astrolabe was approached by Esoteric Technologies Pty Ltd of Australia to become the worldwide publisher for Solar Fire and other programs for the Windows operating system. First released in Australia in 1992, Solar Fire has become the major Windows astrological calculation program in the English-speaking world. Currently in Version 9, Solar Fire can exchange chart files with most other IBM-compatible programs from Astrolabe and other astrological software producers.
In 2014 Astrolabe purchased the rights to Solar Fire, the world's best-selling astrology program, and is currently working on major updates that will be released in version 10.
Other Projects
Astrolabe also maintains an astrological calculation service, and it has developed various books and astrological tools. A recognized authority on astrological techniques and calculations, over the years Astrolabe has also given technical assistance to numerous other astrological businesses and software houses. Some notable products are:
Valliere's Natural Cycles Almanac, which Astrolabe published from 1981 to 1990, and which it still retails. This unique yearly reference work gives the times each day when the planets cross the horizon and meridian of localities in the U.S.
The Astro*Intelligence horoscope analyses by Liz Greene. Astrolabe has since 1989 been the North American agent for this unusual proprietary report series by Astrodienst Zürich AG.
The program used for the planetary calculations in Jim Maynard's Celestial Influences calendars. This was custom-written by Astrolabe.
The horoscope calculations for 26,000 Stardate pendants marketed by American Express. This unusual jewelry product is engraved with the positions of all the planets in a person's horoscope.
The ACS PC Atlas, the premier longitude, latitude and time zone reference for astrologers. Astrolabe worked with Astro Computing Services in the early 1990s, advising on the user interface for the PC version of their well-known reference work, and in 2008, Astrolabe bought the rights to the Atlas. Astrolabe and ACS (now Astro Communications Services) maintain a mutual dealership agreement for each other's software products.
The Astro-Graphics Heliocentric Ephemeris 1981-1990, and the Astro-Graphics Sidereal Ephemeris 1981-1985, both published by Astro-Graphics Services in 1981. These small books filled a need for such specialized ephemerides during the 1980s.
The World Ephemeris for the 20th Century, first published by Para Research and then by Whitford Press. Astrolabe provided the calculations and Robert Hand wrote the Preface.
The Astrolabe Ephemeris for the 21st Century, published by Whitford Press. Astrolabe provided the calculations and Robert Hand wrote the Preface. This unique ephemeris inlcudes both longitudes and declinations for the planets, Chiron and the four major asteroids.
Astrolabe provided the calculations for Ephemeriden 1850-2050: Ceres, Pallas, Juno, Vesta, Cheiron, Isis, published by Astron Verlag, Germany. (Sold on Amazon)
Astrolabe also published Bruce Scofield's The Timing of Events: Electional Astrology (1986), dry-transfer sheets of astrological symbols, 90deg and 360deg dials, and a series of graphic ephemeris pads for the 1980s - which have since been superseded by computer programs like Solar Fire and Nova Chartwheels - that enabled users to create their own graphs.
Non-Commercial Activities
Beyond being a business, Astrolabe is a resource and learning center. Its meeting rooms have been used for a variety of astrological classes, as well as for the lectures and study groups of the Cape Cod Chapter of the National Council for Geocosmic Research.
During the 1980s the company collaborated with the Cape Cod NCGR to produce astrological Master Classes: five-day courses on advanced astrological topics that drew professional astrologers from all over the U.S. and beyond. In 1980 the topic was astronomy; in 1981 it was Hindu, off-the-ecliptic, Uranian and sidereal techniques; in 1982 it was harmonics; in 1983 the history of astrology; and in 1985 the application of social-science research techniques to astrology.
The Principals and Staff
GARY CHRISTEN, President, is a well-known practitioner of Symmetrical Astrology (also known as Uranian Astrology or the Hamburg School of astrology) founded by Alfred Witte. An astrologer since his teens, he was one of the very few to be awarded a B.A. degree from Livingston College, Rutgers University, with an interdisciplinary major in astrology. A professional astrologer since 1969, in the 1980s he was a full-time astrological consultant to Red Rooster Steel Corporation in New York City, as well as editor of Geocosmic News, a newsletter of the National Council for Geocosmic Research. He also edited and produced Hans Niggemann's translation of the Key to Uranian Astrology.
Christen has served on the faculty of many astrological conferences, both in the U.S. and abroad. He has also taught Uranian techniques and the history of astrology at the highly regarded Astrological Master Classes held during the 1980s on Cape Cod.
A co-founder of Astrolabe, he has served as its Chief Financial Officer and has assisted in the development of many of its printed and software products. He is also known for his yearly predictions that take place just before the winter solstice. See the most recent solstice talk by Gary.
MADALYN HILLIS-DINEEN Vice-President of Sales and Marketing, joined Astrolabe in 1994. She is a well-known Symmetrical (Uranian) astrologer, teacher, author and lecturer and is a certified Astro*Carto*Graphy interpreter. She also has a Level IV Certification from the NCGR Astrologers Alliance (NCGR-PAA) as a Consulting Astrologer. She began her study of astrology in 1979 and started working as an astrologer full time in 1990. Madalyn is active in a number of astrological organizations and she is the winner of the 1995 United Astrology Congress Regulus Award for Community Service. She is the former Chair of the National Council for Geocosmic Research (NCGR).
Madalyn is a contributing author of the 1997 Llewellyn anthology, "Astrology for Women: Roles and Relationships" and, for several years, wrote a monthly column for Horoscope Guide magazine. She was a featured writer for Stariq.com and has contributed to the Llewellyn Starview Almanacs. She is listed as an astrologer in "Who's Who in America." She is also a member of the Business and Professional Women/USA and is a past President of that organization's Lower Cape Cod Chapter.
Madalyn was born and raised in Brooklyn, New York and was educated in a small, private Catholic girl's academy during the late 50's and 60's. Interestingly enough, two other professional astrologers also attended that same academy during those years. She earned a B.S. degree in Marketing from St. John's University in 1972. Prior to her involvement in astrology, Madalyn was a financial analyst for a major NYC bank, worked as the Assistant Director of the NY State Chiropractic Association, did political polling for NBC News and taught in a Montessori nursery school in Ridgewood, NJ.
Madalyn still maintains an astrological practice and is available for consultations. She also works as a DJ with her husband Doug Dineen doing weddings and parties at the finest venues on Cape Cod.
RAYMOND WHITE, Chief Programmer, joined Astrolabe in 1996 where he gets a chance to pursue long-standing interests in astrology and related esoteric subjects. He wrote the code for programs in the Astrolabe Report System, adding many innovative design features. He also wrote and designed our Cosmic Ray screensaver. He began his professional programming career in 1982, and has worked in a wide variety of programming languages on government and industrial products. Ray is a member of NCGR, Mensa, and the Procrastinator's Club of America (but he neglected to pay his dues). Ray finds his wife, Cat, extremely interesting.
MARILYN HARQUAIL, Technical Support, joined Astrolabe in March 2006. Marilyn was introduced to astrology in 1969 when she began studying while attending school. Marilyn is an accomplished Software Engineer and has held various positions from Field Service and System Management to Senior Analyst and Release Engineer for a variety of companys including Digital Equipment, NEC, HP, COMPAQ, ADAPTEC and PictureTel since 1979. Astrolabe is the exciting culmination of a lifelong dream of combining two of her life long careers: Computers and Astrology. Marilyn has been a practicing astrologer since 1997 and is a member of NCGR. She has a passion for nature and actively participates in hiking, gardening and cooking. Marilyn is also a talented photographer and poet and preserves small pieces of nature's beauty through photography and poetry. Marilyn's photographs, greeting cards and poetry collections have been exhibited in various galleries and specialty stores from Cape Cod, MA to Port Clyde ME. Marilyn is keenly concerned about the environment and sustainable living and is deeply involved in natural healing and maintaining good health through herbs, Tai Chi, yoga and other natural means promoting positive flow. She views astrology as a deeply profound and powerful tool to help understand and utilize energy in ourselves and the world around us. Her first love is her family, which also includes her two dogs: Magellan, a Lowchen and Laka, a Jack Russell.
CAROLYN SORZ, Financial Manager, has been with Astrolabe since November 2001. Bio-shy, Carolyn doesn't want to say much more about herself so we'll say it for her. She has a degree in accounting and, along with Gary and Madalyn, she's another import from NJ to Cape Cod. She and her husband Frank (an airline pilot) are the proud parents of an adorable little girl who spent much of her infancy in our office.
DEBRA MEDINA PEARSON, Customer Service, came to Astrolabe in 1996. Debbie is a Gemini and the mother of three. Her hobbies are of the Cancerian kind, as she has Venus in Cancer: sewing, arts and crafts, gardening and tanning; or along the Geminian vein, being the talker and life of the party. Debbie has a lovely voice and will be talking to you when you order your software and when you call to check on the status of your order.
KAREN RYDER, Web Developer, is our most recent addition, starting at Astrolabe in 2010. Before coming to Astrolabe, she worked on large-scale SAP implementation projects mainly in the aerospace and defense industry. A Cape Cod native, she returned to the Cape to raise her son after years of traveling and working both in the US and abroad. She is fluent in French and Spanish and working on becoming fluent in Italian. Not surprisingly, Karen is also absorbing some astrology knowledge while she is in the office.
ROY GILLETT joined the team in September 1988, looking after Astrolabe software interests, distributing, supporting and feeding back development ideas from the British Isles and beyond. Roy has played major roles in The Astrological Association and has been its President since 1999. An international speaker and writer, his "The Secret Language of Astrology" offers a profound and beautifully compiled introduction to astrology and "Astrology and Compassion the Convenient Truth" a deeper view of the nature of astrology and the vital benefits it offers today's world.
DOUG KELLOGG in 2015 took on the role of joint Solar Fire programmer. Doug has been an astrologer for 35+ years and a computer programmer for 40+ years. Doug combines these two interests to develop computer software for astrologers. His programs AstroStar I and AstroStar II were sold by Astrolabe in the 1980s. His specialty is the astrology of history, noting the correspondences between historical events and transits of planets. Doug is the Treasurer of Astrology in Ashland (NCGR chapter in Southern Oregon). He currently blogs at 500yearparty.wordpress.com. He has also developed a mobile version of an astrological calendar for Jim Maynard.